ABOUT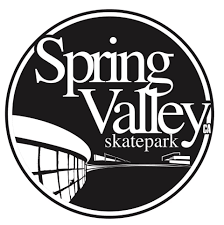 We started the journey of re-building the Spring Valley Skatepark because we wanted to bring back the the feeling of happiness, sense of community, and nostalgia that the once called "Skate Heaven" gave to us.
We started in 2018 and since then the community's support has been unbelievable. We have had phenomenal support so far, and we have no doubt that the community will be able to skate in paradise.
Since demand for the park has been growing, we have been looking for ways to raise awareness and to fund our park. So, we created an online shop to bring much needed awareness, as well as capital to ensure that this project will come to fruition.
We are still meeting challenges along the way, but having this support will lead to the park that many of us have only dreamed of. So when a supporter purchases from our shop, 100% of the funds will go towards the procurement of time, resources, and relationships pertaining to Spring Valley Skatepark.